In the last week, I read 40+ submissions. You may not believe this, but I love reading slush! It's not fun to walk in when you're wearing new shoes, but slush is an oft-tarnished term that means a submission from the publisher's general pile. What's wrong with that? Publishers need submissions to survive, end of story.
As I was reading, I noticed once again (as I do with non-slush pile submissions) easy fixes for those about to submit. So, before I forget, here are items you can revise in your sleep.
Clean up your synopsis. Let's get out of the way that you can't write a synopsis to save your life. We know that already–though some of you are pros at crafting a summary of your book. One tip is to be aware of how many times you begin a clause with "When". Vary your sentences. Even if you can't write a synopsis, do try to write a good one. 🙂
A comma of direct address sets you apart. Pet peeve alert! In the last ten years, maybe more, the comma of direct address has disappeared from many submissions. I don't understand this. Or I do, but it's still infuriating. For love of the English language, throw in that comma. I won't say that leaving it out will make me reject a story, but…
Open your story in the right place. Often, there is an abundance of setup in the first few pages, which bogs down the pacing. I'm more interested in the voice, the character's point of view as he or she experiences a remarkable event. I don't care that she's driving to a scene or getting ready for a party. I don't need to know what she's thinking as she goes up the hill in her Honda Civic, wondering if she'll encounter her mean ex. I want her to be examining the zombie's body and realizing it's her lost husband. Some good examples of openings: The Morning Show, Mission Impossible 2, and The Bodyguard (the one on Netflix, not the Whitney Houston one).
Monitor your use of And, But, Actually, Apparently, especially at the beginning of sentences and paragraphs. Even with writers I've worked with for decades, I have to strike sentence misfires. It is so easy to start a sentence with And or But or He or She. And it adds to the flow of your paragraph. But it winds up sounding repetitive. And lazy! And did I say repetitive? At some point, you will need to go over every single word in your manuscript (don't leave it to the editors). Be brave in getting rid of those easy words or at least use them sparingly.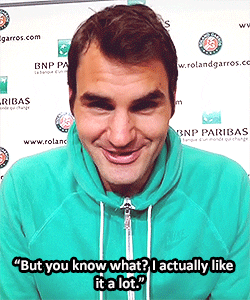 So your villain calls your heroine a bitch. Do you envision a man with a twisty mustache, too? Since I first began reading romance novels, I encountered this same bad person. Forty years later, bitch is stale and dated. In the real world, don't you think your villain would call her something…I don't know…hard-hitting? Better yet, give your evil mastermind a creative way to insult the heroine. Think of Hannibal, who knew exactly how to push Clarice's buttons without name-calling.
That's all I've got on this Sunday. Happy Writing and those who are Nanowrimo-ing, keep on rocking those words! You can do it.