Welcome to the red line we cross each year into work-heavy fall! Insert here the shopping-for-school-supplies fantasy that is no longer relevant. Vacations are over, school is starting, but this period of the year is still fun!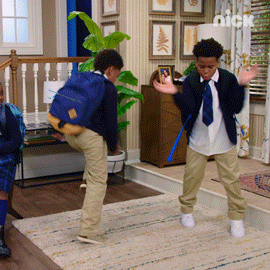 If you write or edit or do anything book related, you are really, really, really into paper and pen products, making school supply shopping extra joy. Add to this how the light changes and hits whatever landscape you inhabit (except Iceland, right?). You're no longer walking into ovenly air, but that "crisp" vibe that is autumn.
I happen to be reading a paper product–with words inside–entitled Deep Work by Cal Newport. The title intrigued me because I am very old school in how I work and think about work. I've always loved the idea of clearing away the clutter, ignoring the email inbox triage and focusing on deep work. In fact, I used to be able to do this quite effectively. As you accumulate tasks–or create them to avoid deep work–it is easy to put off delving into true, meaningful projects and spending the hours they require. Can you tell that I blocked off a couple hours to write this? Maybe I took a break to sip a Manhattan. Deep work is not easy but here I am committed to finishing. And maybe a little tipsy too.
In any case, I highly recommend reading this, even though it is, technically, another procrastination tool, as are most things–snacks, reading, TV, paying attention to loved ones, shopping. Deep Work is an inspiring read that may rev up your determination. Just don't go near the bourbon, sweet vermouth, and bitters until you finish it (just kidding, Manhattans are delicious). If you can't read a book right now, his Ted talk on his lack of social media is inspiring. You may not do the things he suggests but every little nudge toward better focus is a blessing.
For Labor Day, I pushed myself to run five miles*. Afterwards, as is tradition, I sang Nine Inch Nails' Hurt while walking home. Running consistently these last 25 years, I'm not sure how much longer my body can take the punishment, but it sure feels good (and it hurts). I count my blessings every day that I can run again–and breathe deeply and non-COVIDly.
So let's see, we've discussed books, exercise, and now I'll veer into my other obsession: appeasing my inner makeup diva goddess. She's very bossy!
Since March 2020, I've been watching makeup tutorials and rushing to sample brands (all of them). Yesterday, my husband finally noticed and asked if I'd accumulated a whole lot more makeup in the last year. Sadly, yes, but I do need the new Jones Road Miracle Balm in Dusty Rose and Magic Hour even though it doesn't seem too different from Cindy Joseph's Boom Trio. The E.L.F. pore-filling primer makes my skin look like porcelain. And Posh Spice does more than sing (!). With Victoria Beckham Beauty, she has created the best eyeliner pencil I've used in 53 years of life. For skin care, I use Acure day-brightening moisturizer, which is vegan and has the nicest lemony smell. Also, Patrick Smith Botanicals' Face Serum and Face Wash are exactly what the skin wants. The afterglow stick from Nars, KVD's tattoo eyeliner, a sparkly lipstick from Charlotte Tillsbury, mascara from Marc Jacobs and Tarte, Bobbi Brown face pencils, Urban Decay and Ilia eyeshadow palettes, and Bite lipsticks.
I've learned so much during the pandemic. I love make up! And I have enough now to beautify everyone in Manhattan. I'm very close to doing my own geeky tutorial.
Basically, the gist of my story right now is a range of doing a whole lot and a whole lotta nothing. But all of it counts.
Happy New Season to you all and get to that Deep Damn Work.
*Deep work on the body.